Computer Designed Wrist Replacement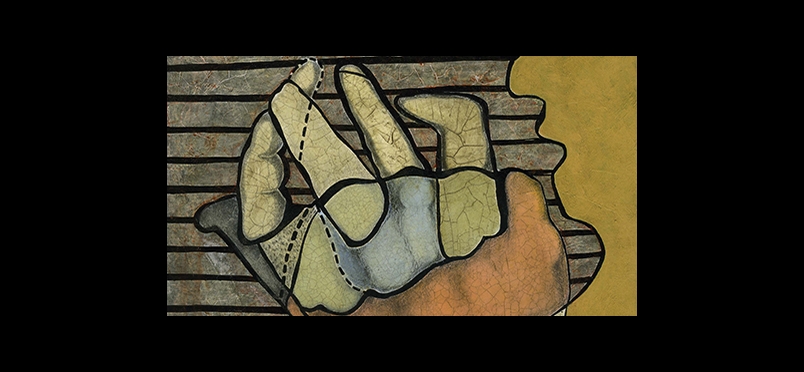 New Device Offers Relief from Painful Arthritis
Newswise — The US Food and Drug Administration (FDA) approved a new total wrist replacement device earlier this month for people seeking relief from painful arthritis. The design is the culmination of three decades of award-winning research by Scott Wolfe, MD, a hand surgeon at Hospital for Special Surgery (HSS), and Joseph J. Crisco, III, PhD, director of the Bioengineering Laboratory at Brown University and Rhode Island Hospital.

The HSS Innovation Institute worked closely with Drs. Wolfe and Crisco to obtain a patent for their research and design ideas. The patent was then licensed to Extremity Medical, LLC, a privately funded medical device company in New Jersey.
"We believe the new wrist replacement, known as the KinematX™ Total Wrist Implant, has advantages over traditional implants," said Dr. Wolfe, chief emeritus of the Hand and Upper Extremity Service at HSS. "Our extensive research into how the wrist moves helped us design a replacement that more closely matches the anatomy and motion of a normal wrist. This should allow for more natural motion and increased durability compared to currently available implants."
"In our view, the KinematX™ will be a game changer in the field of wrist replacement surgery," said Doug Leach, managing director of Biomechanical Innovation at the HSS Innovation Institute. "Current wrist replacement devices are relatively dated. The new implant design leverages the clinical and bioengineering experience of Drs. Wolfe and Crisco, their seminal research, and modern-day engineering and design principals of total joint replacement in general."
Wrist arthritis is one of the most common and debilitating conditions treated by hand surgeons, affecting about five million people in the United States. A fusion of the wrist bones can alleviate pain, but patients are often limited in performing some activities. Wrist joint replacement surgery was proposed five decades ago as an option to relieve pain and restore function.
"Most people are familiar with total joint replacement in the knee or hip, which is much more common and highly successful," said Dr. Wolfe. "Total wrist joint replacement has not enjoyed the same degree of success. Historically, some studies demonstrate failure rates of near 50% within 5 to 10 years, mainly due to loosening of implant components."
Read the full press release on Newswise.
Did you enjoy this article?
Subscribe to the PAINWeek Newsletter
and get our latest articles and more direct to your inbox