Why Exhibit
PAINWeek has a pulse, and it is palpable. In 2019, over 2000 attendees assembled to create the mose expansive US pain conference. PAINWeek is more than a conference. It is an experience.
Reach the largest audience of frontline pain practitioners with an interest in pain management.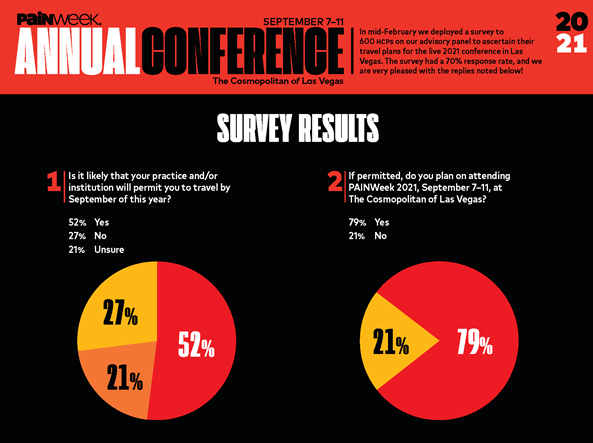 Promote your company to pain management practitioners. PAINWeek 2021 offers a multidisciplinary faculty and diverse curriculum in the following course concentrations: acute, behavioral, and interventional pain management; chronic pain syndromes; medical/legal issues; neurology; palliative care; and pharmacotherapy, along with over 30 Special Interest Sessions. Full-day programs will be presented by the American Headache Society, the International Pelvic Pain Society, and the International Myopain Society.
The expansive curriculum is geared toward physicians, physician assistants, nurse practitioners, nurses, pharmacists, hospitalists, psychologists, and other healthcare professionals involved in pain management.
Who Attends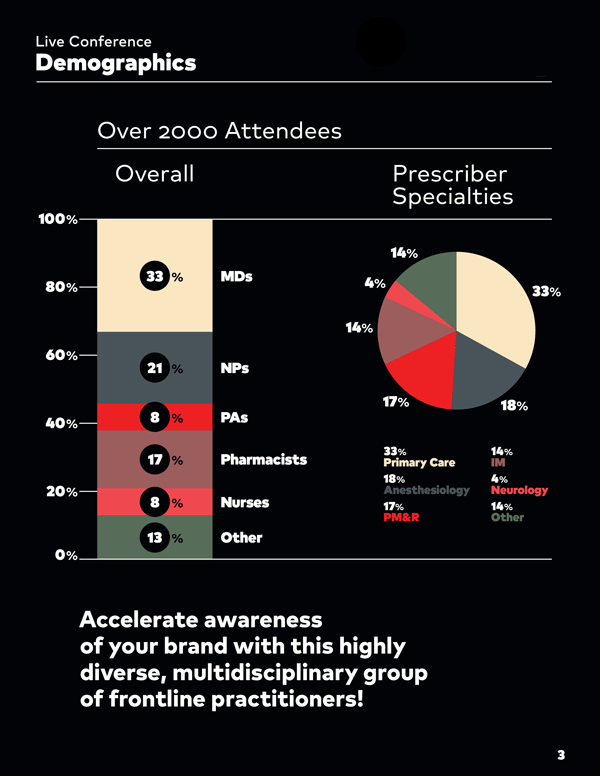 2021 Exhibitor and Industry Opportunities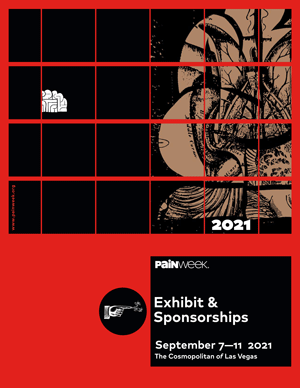 Click here to download the 2021 PAINWeek Exhibit Prospectus
Click here to download the 2021 PAINWeek Exhibit Application
Click here to download the 2021 PAINWeek CME Grant Opportunities Prospectus
Mark your calendar for PAINWeek 2021!
Conference Days: September 7-11, Tuesday to Saturday
Exhibit Days: September 8-10, Wednesday evening to Friday afternoon
The Cosmopolitan of Las Vegas
www.painweek.org
For sponsorships and exhibit opportunities contact
Michael Shaffer
Business Development
ms@painweek.org
(973) 233-5572
Redza Dempster
Conference and Client Management
rd@painweek.org
(973) 415-5110