Reduce Opioid Addiction Risk—By Adding Cannabis?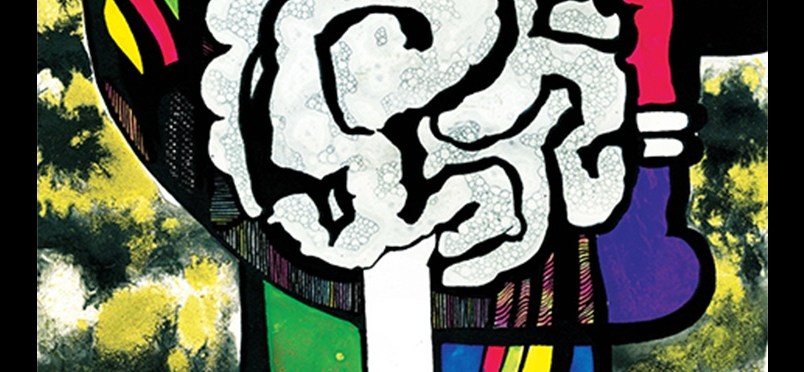 Study Suggests Route to Lowering Opioid Dosage Without Cognitive Impairment
Conclusions from a recent study on rhesus monkeys suggest that combining opioids with marijuana may be an effective approach to reducing opioid dosage levels and attendant dependency risk while maintaining overall analgesia. The study found that cognitive impairment, including impulsivity and memory loss was not measurably increased by the combination therapy. Vanessa Minervini, PhD, a postdoctoral fellow at the University of Texas Health Science Center, San Antonio, commented, "These data provide additional evidence supporting the notion that opioid-cannabinoid mixtures that are effective for treating pain do not have greater, and in some cases have less, adverse effects compared with larger doses of each drug alone." The findings were reported earlier this week at the annual meeting of the American Society for Pharmacology and Experimental Therapeutics in Orlando.
Since either cannabis or opioids are known to negatively impact cognition, there has been concern of an amplified effect if used concurrently. The authors assert that these findings may allay this concern, and that the combination may be a useful strategy for combatting opioid use disorder. In the study, monkeys were administered morphine and CP55940, a synthetic that mimics THC activity. Using touchscreens and treats, they determined that either substance impeded cognitive performance while a combination of both had a lower negative effect on cognitive ability. Dr. Minervini continued, "Combining opioid receptor agonists with drugs that relieve pain through actions at non-opioid mechanisms (for example, cannabinoid receptors) could be a useful strategy for reducing the dose of opioid needed to achieve pain relief."
Read about the conclusions.
The presentation abstract may be read here.
Did you enjoy this article?
Subscribe to the PAINWeek Newsletter
and get our latest articles and more direct to your inbox