Discovery May Lead to More Treatment Options for IBD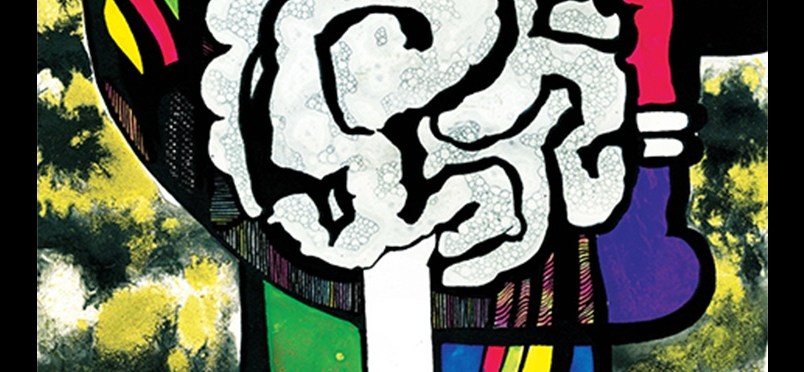 MicroRNA miR-223 Reduces Intestinal Inflammation Responsible for Inflammatory Bowel Disease
A research team led by Eóin McNamee, PhD, at University of Colorado-Anschutz Medical Campus, has identified a microRNA produced by white blood cells that can modulate the inflammasome responsible for inflammatory bowel diseases (IBD), including Crohn's disease and ulcerative colitis. The study in mice demonstrated that synthetic versions of the microRNA, called miR-223 reduced intestinal inflammation, and that mice who lacked miR-223 had elevated susceptibility to inflammation. The discovery may point to new therapeutic approaches to treating IBD, which currently impacts some 2 million Americans. The findings were published earlier this week in Journal of Experimental Medicine.
IBD is believed to be triggered by an excessive immune response to gut bacteria, in which white blood cells activate a protein complex called the inflammasome. miR-223 was found to repress the messenger RNA encoding NLRP3, a key component of the inflammasome. Mice treated with lipid nanoparticles that synthetically mimic miR-223 expressed lower levels of NLRP3 and were effectively protected from experimentally induced colitis. Dr. McNamee summarized that "miR-223 serves to constrain the level of NLRP3 inflammasome activation and provides an early brake that limits excessive inflammation. Genetic or pharmacologic stabilization of miR-223 may hold promise as a future novel therapy for active flares in IBD."
Read a news story about the discovery.
The journal article may be read here.
Did you enjoy this article?
Subscribe to the PAINWeek Newsletter
and get our latest articles and more direct to your inbox