Disrupting Back Pain Without Medications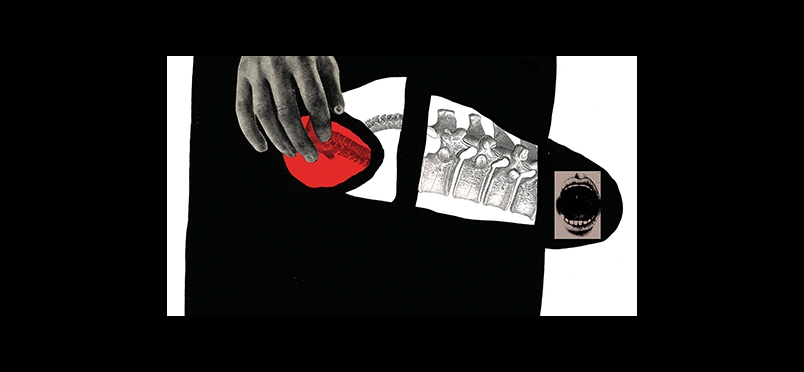 Study Finds Targeted Stimulation Therapy Superior to Spinal Cord Stimulation
Conclusions from a new study conducted at Rush University Medical Center, Chicago, point to the efficacy of dorsal root ganglion (DRG) stimulation therapy for patients with treatment resistant back pain. DRG differs from spinal cord stimulation in that it targets only nerves involved in generating pain and avoids stimulation of nerve fibers that are unrelated to the pain complaint. Lead author Robert McCarthy, PharmD, professor of anesthesiology at Rush Center, commented, "People in our study who had DRG stimulation reported significant improvement in pain even after a year, which is notable. They had tried numerous therapies, from drugs to spinal cord stimulation to surgery, but got little to no lasting pain relief. For most, DRG stimulation really improved their quality of life." The findings were reported at the ANESTHESIOLOGY® annual meeting.
DRG stimulation therapy disrupts the pain signal using a pacemaker-like device implanted under the skin at the lower back. Small electronic pulses are transmitted through a wire placed near the device that replace pain sensation with a more tolerable tingling or numbness. In addition to the advantage of targeted nerve stimulation, DRG requires lower current levels than spinal cord stimulation as there is less spinal fluid covering the DRG than the spinal cord. In the study, 67 patients with chronic back pain received DRG device implantation and were then assessed for 3 to 18 months. On average, patients reported a 1/3 decrease in their pain and a 27% decrease in pain related impairment to daily activities. 94% of subjects thought that the treatment was beneficial overall. Dr. McCarthy continued, "Although it is more technically difficult to place the electrodes, it may be an option for patients who haven't benefited from other pain therapies, and may reduce or eliminate the need for opioids."
Read about the findings.
Did you enjoy this article?
Subscribe to the PAINWeek Newsletter
and get our latest articles and more direct to your inbox